Learn how to access WSRB Commercial Property Reports, which provide details on a property WSRB has inspected.
In this article, you'll find answers to these questions:
What are WSRB Commercial Property Reports?
WSRB Commercial Property Reports contain details on properties WSRB has inspected and specifically rated. Below is a screenshot of the first part of the report on 2101 4th Ave., Seattle, where WSRB's office is located.
You can access WSRB Commercial Property Reports in PropertyEDGE or on WSRB.com through Loss Cost > Risk Search.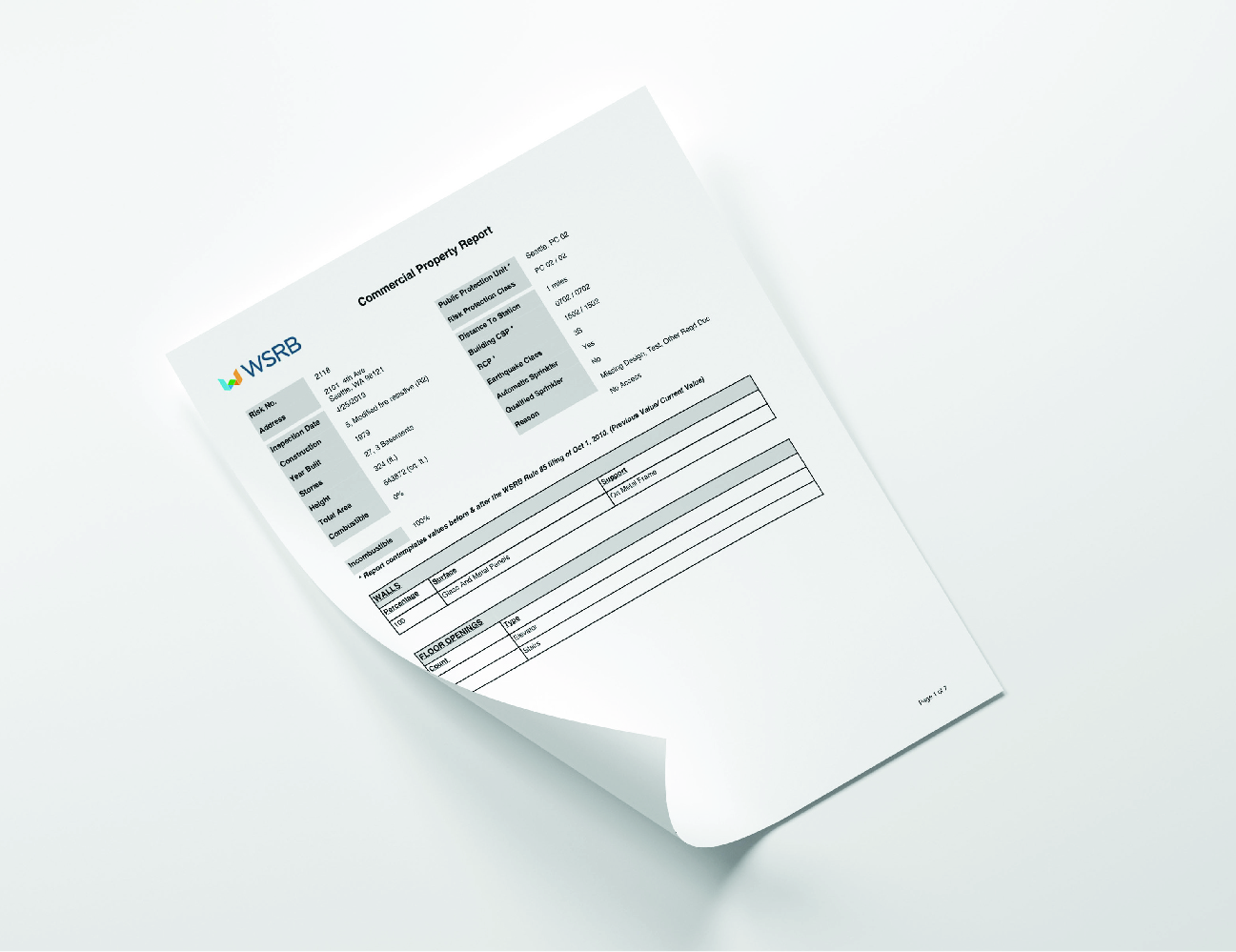 How do I access these reports in PropertyEDGE?
Log in to WSRB.com and open PropertyEDGE.
Enter the address of the property you're looking for in the search bar and press "Enter."
The building will be outlined in red.
Click on the Rated Buildings Report icon on the right of the screen.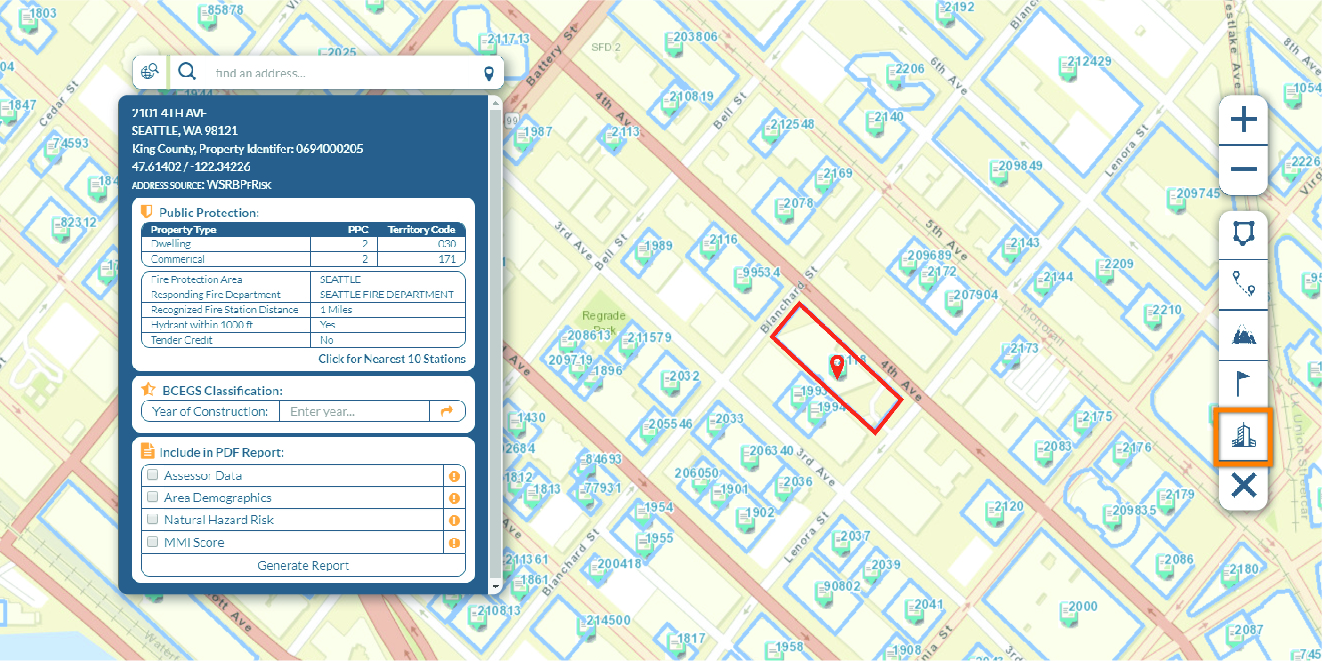 4. Your cursor will turn into a black cross.
5. Hover over the red outline of the building you would like the report on.
6. Click within the outline.
7. In a new window, you'll see the WSRB Loss Cost/Risk Search Look Up screen.
8. In the "Search Results" box, you'll see the PDF icon and "Report Available." Click on the link, and the WSRB Commercial Property Report will automatically download in PDF. If you don't see the PDF, check your browser's "Downloads" folder.
Please note: to get your reports, you will need to disable pop-up blockers.
All the buildings outlined in blue have been inspected by WSRB. To get a report on any of these buildings, be sure you've selected the Rated Buildings Report icon and click within the blue outline. Then follow the steps above to download the report.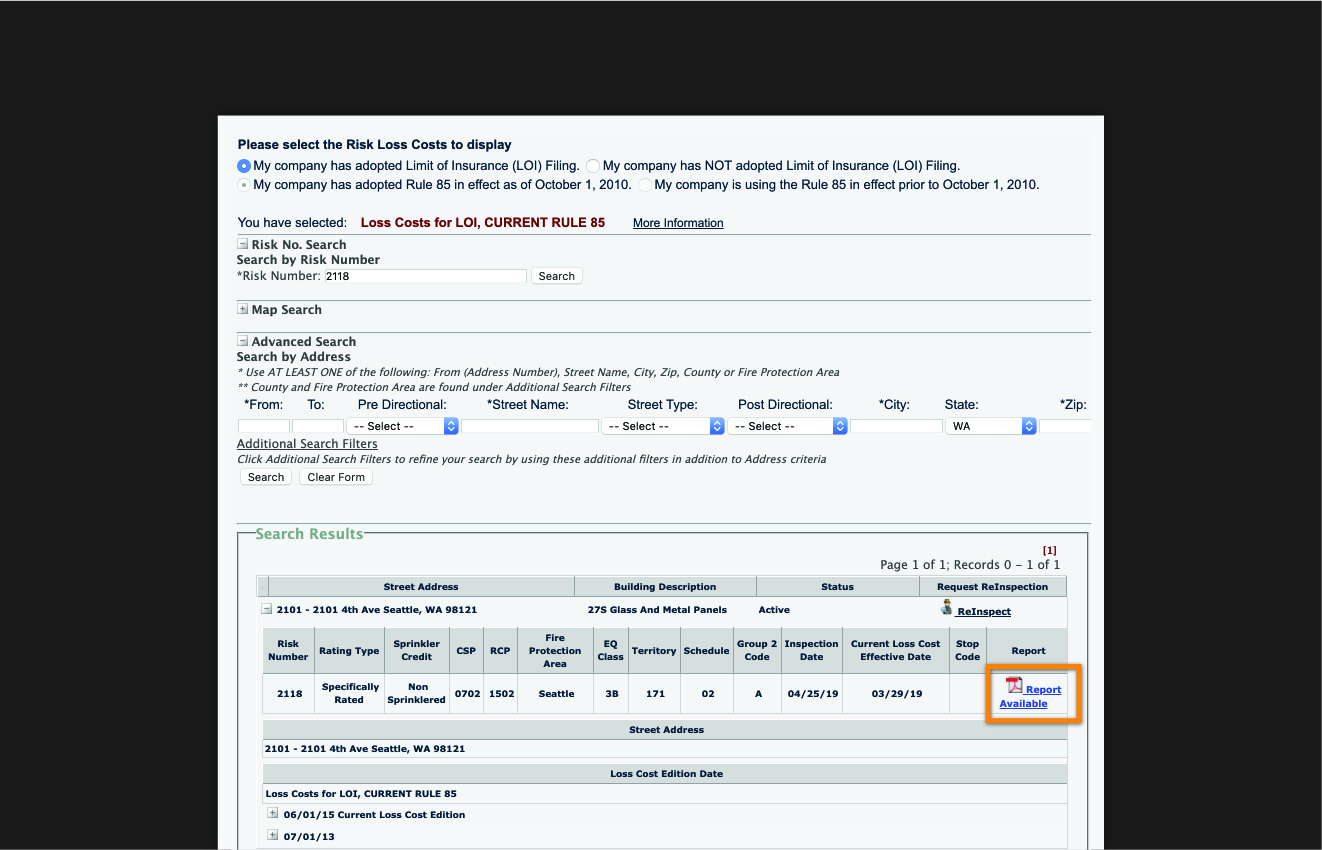 We're always striving to improve. If this article didn't answer your question, please let us know.