Learn how to get notified anytime WSRB publishes a new Circular.
In this article, you'll find answers to the following questions:
How often does WSRB publish new Circulars?
We publish new Circulars whenever a rule, form or loss cost changes.
How do I sign up to get notified when a new Circular is published?
1. Log in to WSRB.com with your user name and password.
2. Hover your mouse over "Compliance" and click on "Filings Library."

3. You'll see the Filings Library page. Click on "Circular Registration."

4. You'll see the registration screen. Fill out all the fields. They are all required.
5. Click "Submit."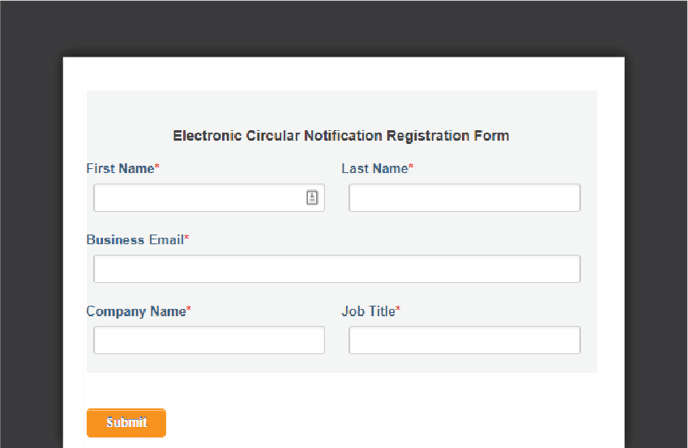 6. You'll see the confirmation screen.

7. Whenever we publish a new Circular, you'll get an email. Click on the link in that email to go directly to a PDF of the Circular.
8. The email will come from wsrbcompliance@wsrb.com. To ensure you get the notification emails, add this email address to your white list or approved sender list.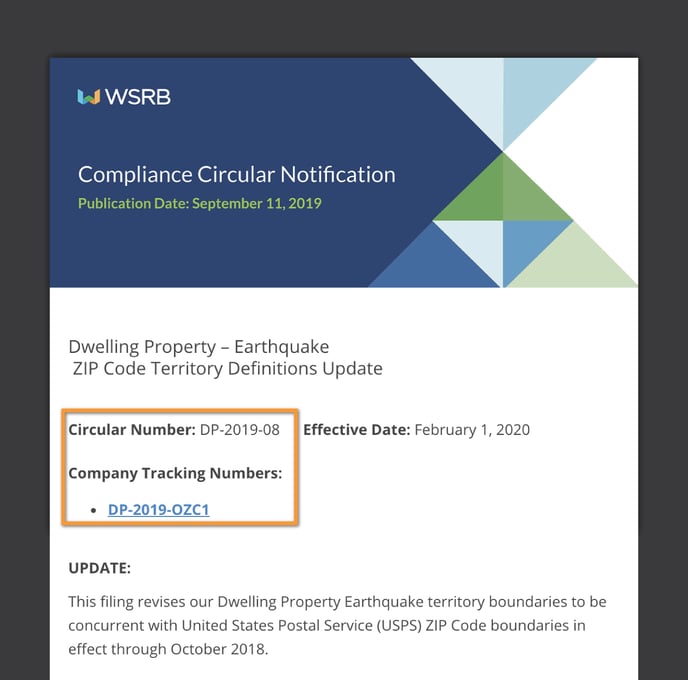 We're always striving to improve. If this article didn't answer your question, please let us know.