Learn how to find a Protection Class using the latitude/longitude search function.
In this article, you'll find answers to these questions:
How do I look up a Protection Class by latitude/longitude?
1. Log in to WSRB.com with your user name and password.
2. From the menu at the top of your screen, select Protection.
3. You'll see the search screen.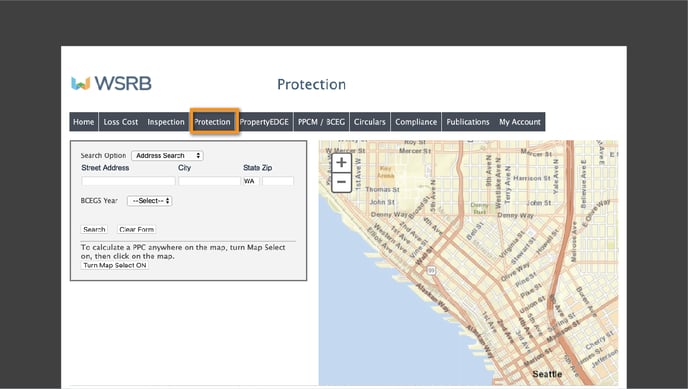 4. In the "Search Option" box, select "Lat Long" from the drop-down menu.
5. You'll see the updated search screen.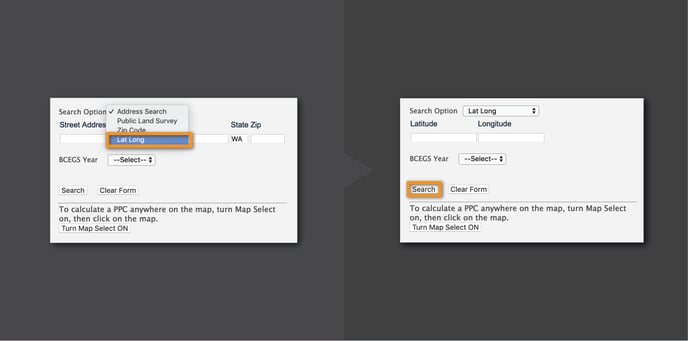 6. Enter the latitude and longitude coordinates.
7. Unless you are specifically looking for BCEGS® (Building Code Effectiveness Grading Schedule) data, leave that search box as "Select."
8. Click "Search," and the map will display the location of the latitude/longitude you entered.
9. If you see a notice that the location found may not be an exact match, click on the link to view the Protection Class.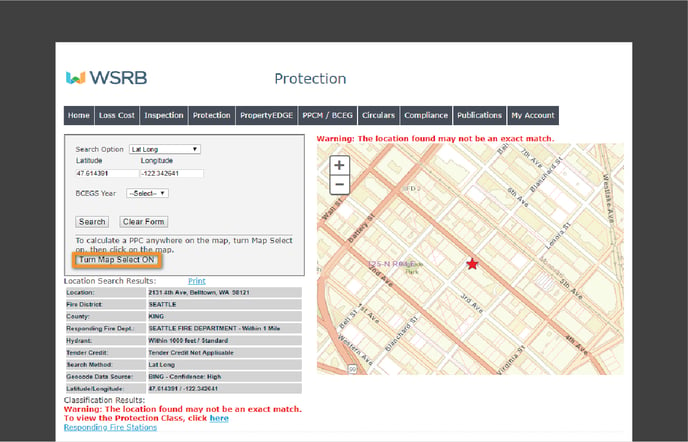 10. You may also click on "Turn Map Select ON" and click anywhere on the map to view the Protection Class for that address. To learn more about using Protection to find data on an address, click here.
What do I do if I'm not getting the results I want?
Contact Product Solutions at 206-217-0101 or by clicking here. Our Product Solutions team is here to help.
We're always striving to improve. If this article didn't answer your question, please let us know.