Learn how to enter a section-township-range so you get the results you want
PropertyEDGE allows you to search for data in multiple ways, including by address, section-township-range, latitude/longitude and ZIP code.
To search for data using a section-township-range, click on the icon showing a globe and magnifying glass. The Options menu will appear. Click on Section-Township-Range.
The grey text in the search box will change from "find an address..." to "find Section Township Range..." You'll need to use a special format when entering the section-township-range in the search box.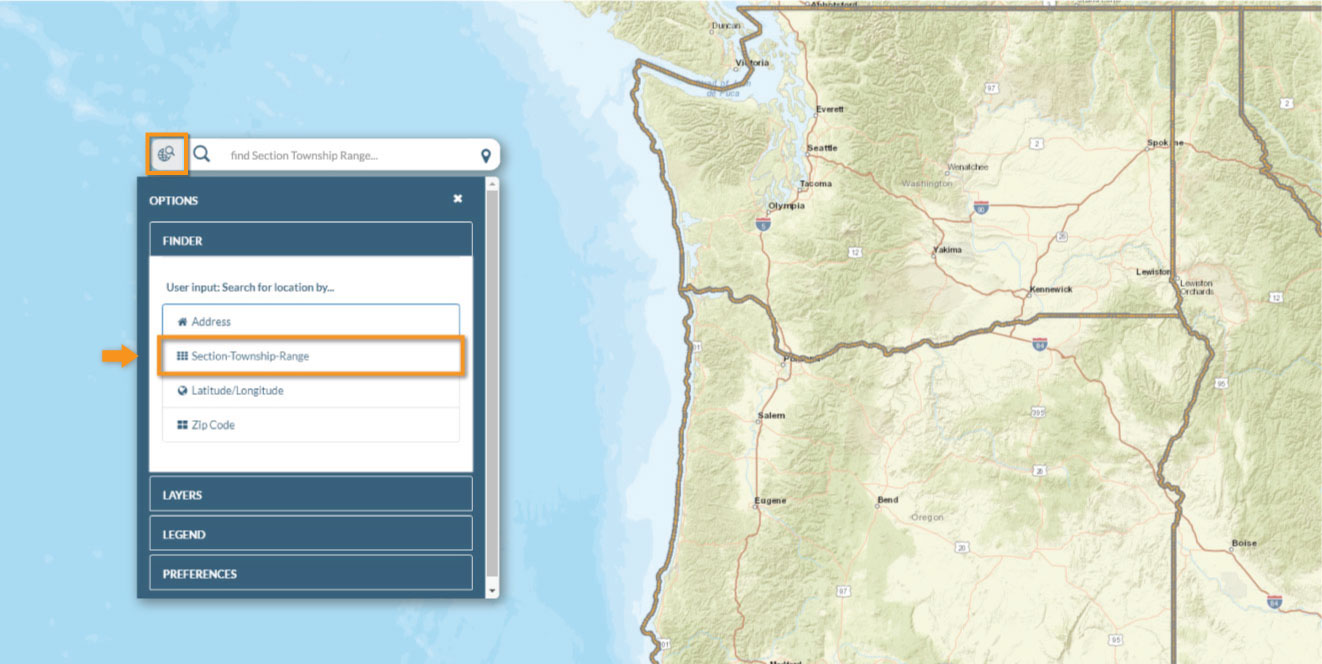 For example, to look up Section 28 Township 27 Range 4, you will need to enter "28 27N 4E" and be sure to include the spaces. You can use either uppercase or lowercase letters, but you must include the N and the E. The township is always followed by an N. The range may be followed by either a W or an E, but most ranges in Washington state are E.

After you enter the section-township-range, the results will be plotted in the center of the section, which is one square mile. You can then find data for addresses within that section or for WSRB-surveyed buildings, which are outlined in blue.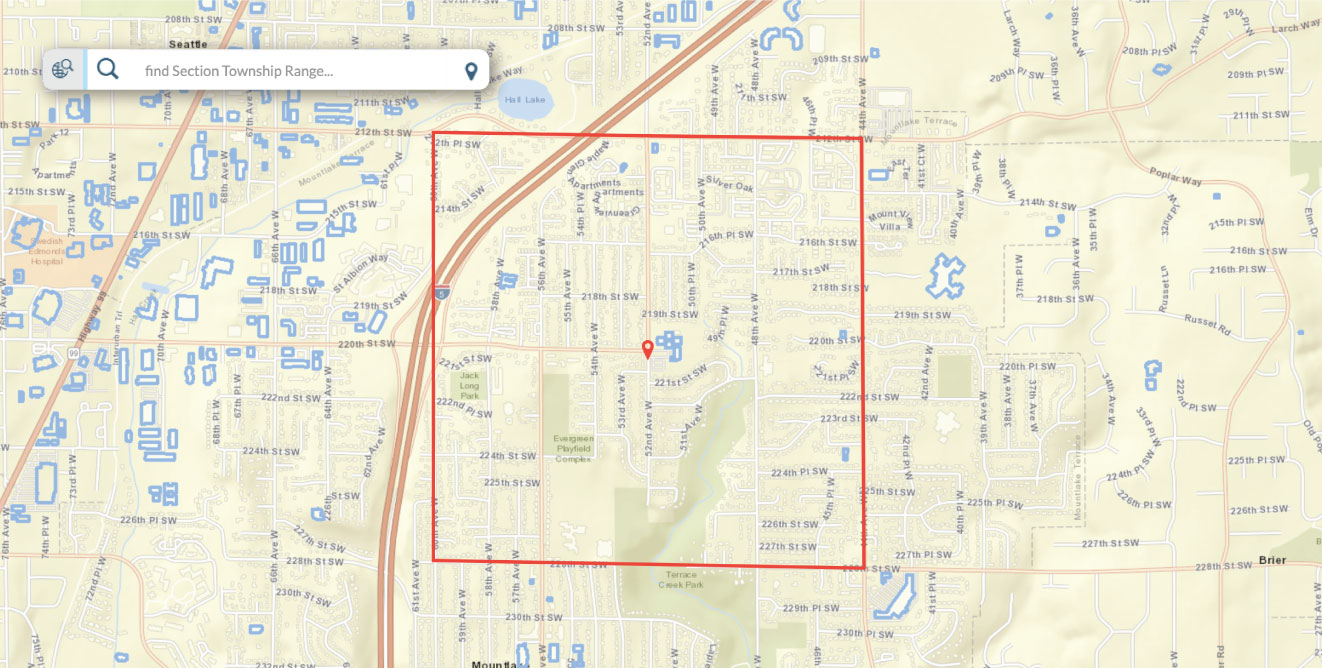 Remember that the Protection Class may vary within a section, especially in rural areas.
We're always striving to improve. If this article didn't answer your question, please let us know.