Learn how to access PropertyEDGE and what to do if you encounter access problems.
In this article, you'll find answers to these questions:
How do I access PropertyEDGE?
Log in to WSRB.com using your user name and password.
In the menu at the top of the screen, hover your mouse over "PropertyEDGE."
A drop-down will appear saying "PropertyEDGE."
Click on that drop-down.
5. PropertyEDGE will appear in a new window. You'll see a large map with a search bar at the top and multiple icons, each of which offers a different option.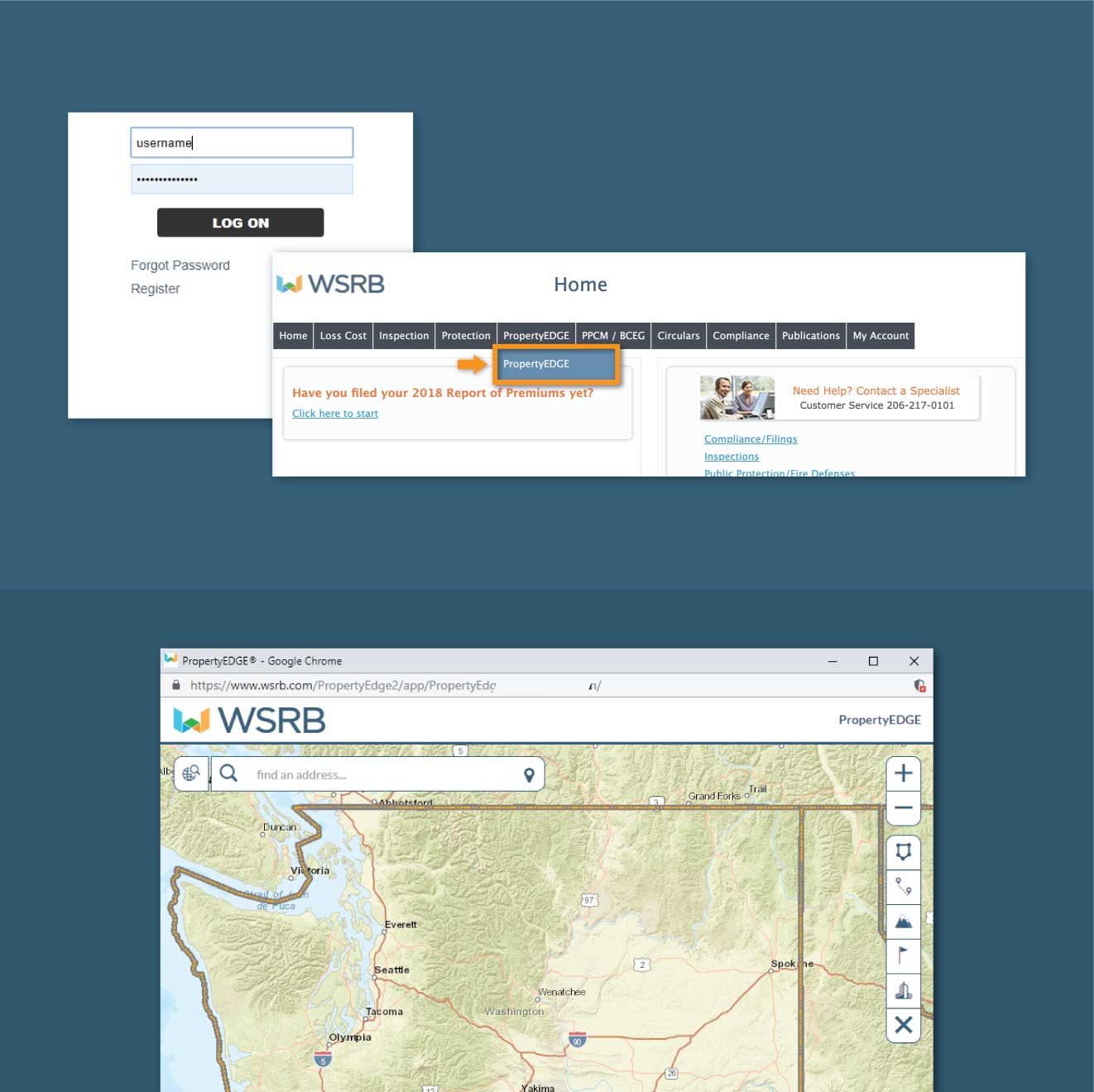 What do I do if I have access problems?
If you used to have access to PropertyEDGE but no longer see it as a menu option when you log in, contact customer service at 206-217-0101 or by clicking here. We may need to change some settings on our end to restore your access.
If you can access PropertyEDGE but don't see the PropertyEDGE map interface, you may need to install Silverlight, a browser plugin PropertyEDGE needs in order to run properly. If you don't have Silverlight, you'll get an error message. Follow the directions in the message to install Silverlight in your browser.
If these steps don't resolve your access problem, contact customer service at 206-217-0101 or by clicking here. Our customer service team is here to help.
We're always striving to improve. If this article didn't answer your question, please let us know.